Welcome to Baruch Athletics!
Our school is small but our spirit is great. Get involved!
For the BCCHS Athletics Calendar, visit http://www.psal.org/
---
FALL SPORTS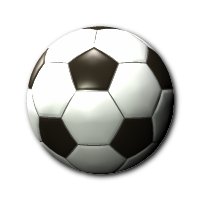 Girls Varsity Soccer
Boys Varsity Soccer
Girls Varsity Volleyball
---
Girls Varsity Basketball
Boys Varsity Basketball
Boys Junior Varsity Basketball
Varsity Wrestling
---
SPRING SPORTS
Girls Varsity Softball
Boys Varsity Baseball
Girls Varsity Fencing
---
Forms must be completed according to PSAL expectations and turned in directly to Ms. Di Rico in room 517 so she can review them. Questions about athletics can be directed to Ms. Di Rico at dirico.diana@bcchsnyc.net.
MEDICAL FORM: Visit your pediatrician's office and be sure to have all pages filled out by a doctor (including medical history and vitals). Parental and medical signatures are mandatory on page one.
PARENTAL CONSENT: Be sure to have your parent/guardian

i

nitial each and every one of the 13 statements. Signatures and emergency information at the bottom are also required.
CONCUSSION INFORMATION: Print and read with your parent/guardian. Form does not need to be turned in.
PSAL WEBSITE: Review for the official Baruch schedule. Rules, regulations, schedules, rosters, stats, and a host of other information can be found here.

$100 FEE:  

To help support the teams at BCCHS, each athlete and his/her family is asked to pay $100/year. This money is used to participate in scrimmages and tournaments; to purchase and upgrade equipment, uniforms, and first aid kits; and to pay for umpires and referees. We appreciate any and all donations and assure you the money will be put to very good use. Checks should be made payable to Baruch College Campus H.S. Please put your child's full name on the memo line. If your family cannot contribute the full amount, please speak with Ms. Di Rico at the start of the season about reduced or waived fees.
IMPORTANT NOTE RE: ELIGIBILITY FOR PSAL SPORTS: To be eligible for a team you must be in good academic standing, passing 5 credit-bearing classes plus PE, and you must have 90% + attendance for the prior marking period. Student-athletes must achieve a passing GPA at time of eligibility evaluation. Lateness to school/class may result in exclusion from athletics. Cutting class will result in exclusion from athletics.
Click here to read more about eligibility!
---

Diana DiRico, BCCHS Athletic Director
dirico.diana@bcchsnyc.net
Michael Breman, P.E. Teacher/Coach/Asst. Athletic Director
breman.michael@bcchsnyc.net or call 212.683.7440 ext. 1111